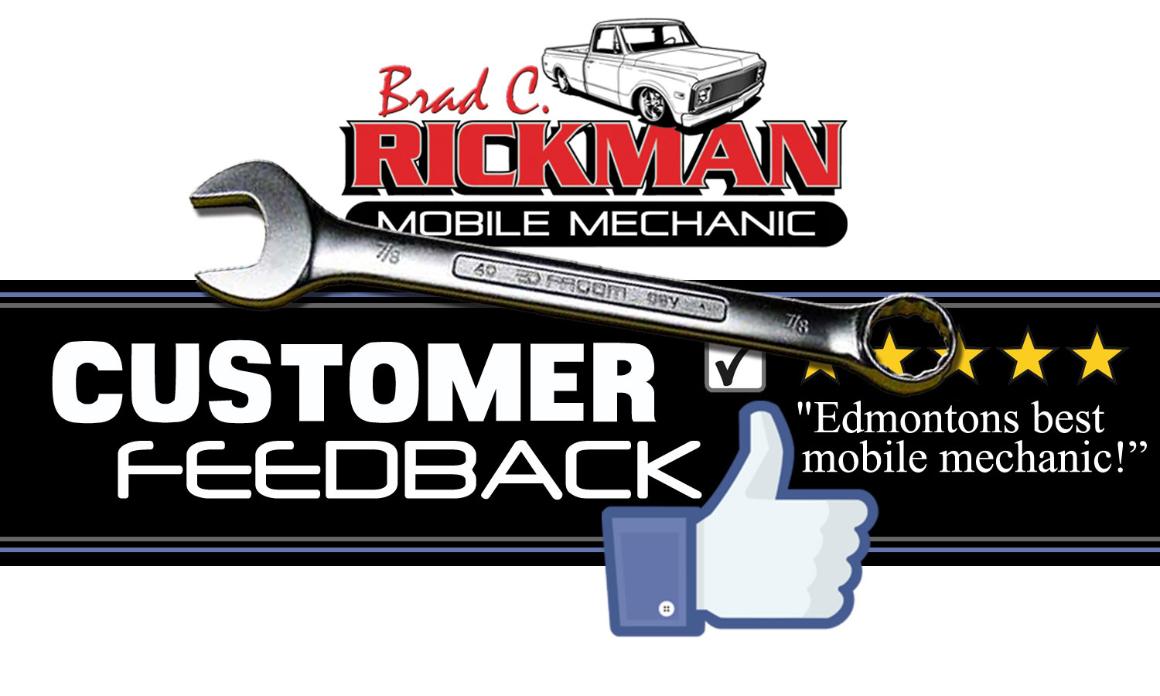 REVIEWS
what our customers say about our service.
Our family had the pleasure of having Brad come in and do some work for us. He was warm, personable, and even engaged with our children who wanted to ask him all sorts of questions and see what he was doing. At the same time, his professionalism and work efficiency was impressive! We would highly recommend Brad to our friends and family - you won't be disappointed by him or his quality workmanship.
-The Graham Family
"I have known and worked with Brad for many years, and have always been impressed by his ability and integrity."
"Called Rickman Mobile Maintenance with some electrical issues we were having with our diesel motorhome. Rick came out the next day and quickly found the problem, it was a quick fix, and we were back camping that evening. Very professional and friendly. Even gave us some great tips on maintenance. I now keep him as a contact in my phone, in case the need ever arises again."
- Tina, Aluminum and Glass Works, Edmonton
I would definitely recommend Brad to everyone. He is very professional, and the work gets done properly, like it should be. The price is right and he works with professional equipment. Brad worked on my travel trailer last fall and I couldn't be more happy with his work....highly recommended!
- Sylvian Levesque, Fort Saskatchewan
© Copyright Rickman Mobile Mechanic