D R O P T H E S H O P
WE BRING THE SERVICE TO YOU
Brad C. Rickman Mobile Maintenance was born out of an idea for quality workmanship united with convenience and customer service. We are specifically geared towards busy families and working individuals.
We exist to provide reliable and trustworthy service. You'll never have to stress about getting your auto or R.V. to a repair facility again! We will always come to you!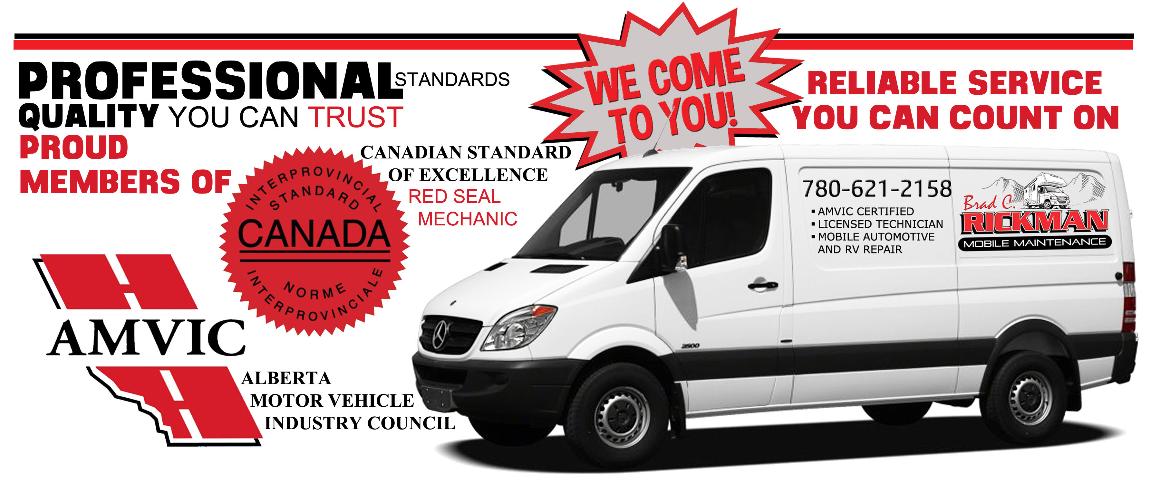 CALL US TODAY 780-621-2158
IMAGINE...
HAVING YOUR OWN PERSONAL MECHANIC THAT KNOWS YOU AND YOUR VEHICLE OR RV.
A MECHANIC THAT INVITES YOU TO LOOK UNDER THE HOOD AND SHOWS YOU EXACTLY WHATS WRONG AND HOW TO REPAIR IT.
A MECHANIC THAT IS HONEST AND TRUSTWORTHY AND WILL NEVER UPSELL OR TAKE ADVANTAGE AND ONLY REPAIRS WHATS NEEDED.
A MECHANIC YOU CAN TRUST THAT WILL TAKE CARE OF YOUR VEHICLE LIKE IT'S HIS OWN.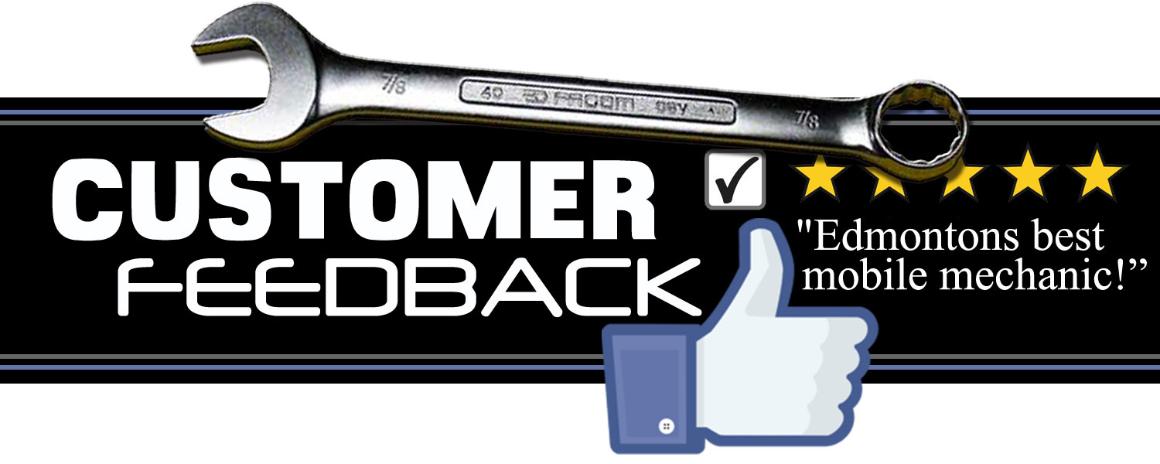 REVIEWS
READ WHY WE ARE QUICKLY BECOMING EDMONTON AND AREAS MOST TRUSTED MOBILE AUTO AND RV MECHANIC
We love this service! Brad is knowledgeable and detailed when he explains what needs fixing on our cars. He comes to our house fully prepared and has always fixed what needed work. The best part is we get to skip the hassle of arranging rides to and from the dealership. Brad shows up to work on our cars and we don't even need to leave the house. Highly recommended.
-Matt C. Edmonton
"Rickman mobile is awesome! Called Brad out and he is very knowledgeable about all RV systems. He resealed our roof and fixed the plumbing with no problems. I have worked with him several times, he is an allround great technician. He is a man of character and honesty. I would trust him with the keys to my car, RV and even house.
- Mark Z, Edmonton
"Brad saved me $5000.00. After a Ford dealership told me the engine was wore out, Brad was able to troubleshoot the issue, and repair it. My truck is running great now!"
- Harvey, Buck Lake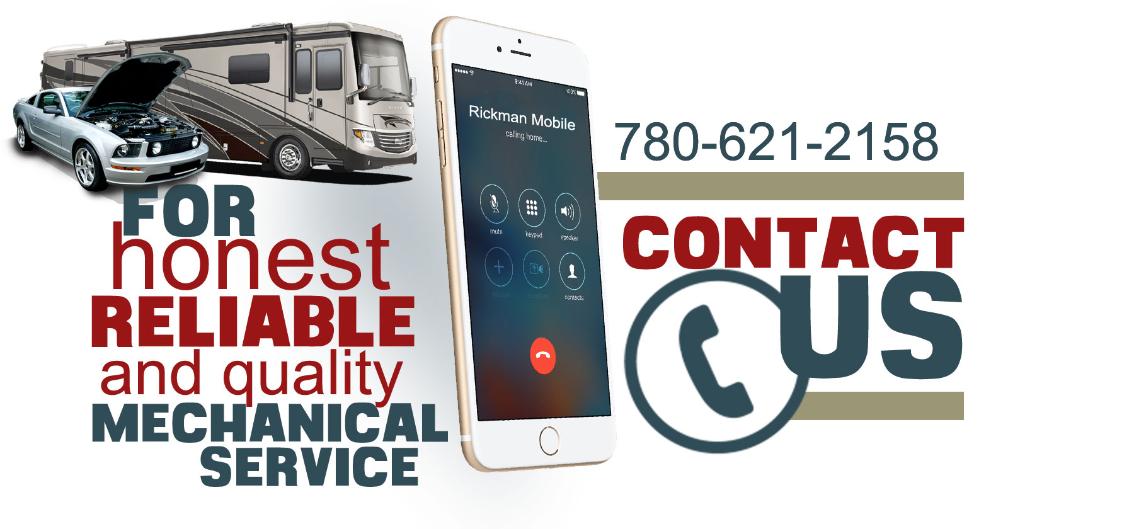 © Copyright Rickman Mobile Mechanic

Site built and maintained by summitgraphics.ca